WHOLESALE COFFEE SUPPLIER
Serve Great Coffee, Run A Great Coffee Shop Business
How our coffee wholesale works
Contact us

Fill the form below.

Taste our coffees

Let's book a session, be sure ours is the best for you. Discover our roastery.

We tailor

We propose a unique package including beans, training and maintenance.

Enjoy

Fast next day delivery on all orders.

Always with you

Barista training and permanent support.
More than coffee distributors
_______________
As a premium specialty coffee roaster based in the UK, we go above and beyond in every step of the coffee journey. We meticulously source the finest, hand-picked beans from renowned, pioneering coffee farms all over the world, and we are committed to transparency and consistency.
As a coffee wholesaler we understand that exceptional beans, equipment, and barista training are crucial to your success, which is why we provide top-notch customer service. Our expert team support you to ensure that every cup of coffee served meets the highest standards. So, we offer a comprehensive wholesale program that includes barista training, equipment support, and dedicated business assistance. You can rest assured that your audience will always taste the best coffee in town - it's what coffee lovers consistently tell us -.
As one of the best coffee suppliers for small businesses, we offer:
_______________
At Coffee Gems', we offer a wide variety of blended and single origin coffees to cater to the diverse preferences of coffee enthusiasts. Whether you prefer bold and strong flavours or smooth and sweet ones, we have a Coffee Gems' blend that's just right for you.
Additionally, our monthly single origin program provides a continually fresh and unique coffee experience, featuring 8 carefully curated espresso and filter coffees with cupping scores of 86+.
Our coffee is roasted just one day before it is dispatched, ensuring the freshest and most flavourful cup possible. And with our fast deliveries, you can enjoy your coffee as soon as possible.
Bulk Coffee Programme
_______________
Our company's Bulk Coffee Programme is an all-inclusive solution for businesses seeking to offer their customers exceptional coffee. Our programme provides comprehensive training sessions for staff, equipping them with the necessary skills and knowledge to make consistently perfect coffee. Additionally, our state-of-the-art coffee machines are user-friendly, easy to maintain, and designed to produce outstanding coffee every time.
To ensure continued success, our Bulk Coffee Programme offers ongoing support and clear guidelines, giving businesses the necessary tools to manage their coffee operations seamlessly and provide their customers with an outstanding coffee experience. By opting for our Bulk Coffee Programme, businesses can feel confident that they are serving high-quality coffee and reinforcing their brand.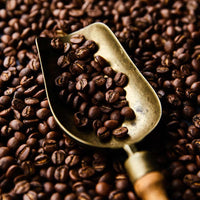 Exclusive Café Support
_______________
We are committed to your success, and we demonstrate this by assigning you a dedicated Relationship Manager who provides ongoing support and training to ensure that you can consistently deliver an exceptional coffee experience.
Our sales team comprises seasoned baristas and business owners who can offer expert advice and guidance on a range of everyday issues, including optimal ways to serve specialty coffee and efficient workflow management. We are invested in helping your cafe operate at its best and are here to assist you every step of the way.
Cafe Equipment & Service
_______________
No matter the size of your cafe operation, we can assist you in selecting the ideal equipment, enabling you to serve coffee promptly.
We offer a broad selection of top-of-the-line equipment from world-renowned manufacturers and provide servicing for all of it. Our partnerships with La Spaziale, La Cimbali, Jura and Mahlkonig, enable us to provide you with the latest technology available.
Our team of technicians is available around the clock, providing you with prompt and dependable emergency support, allowing you to resume your business operations as soon as possible.